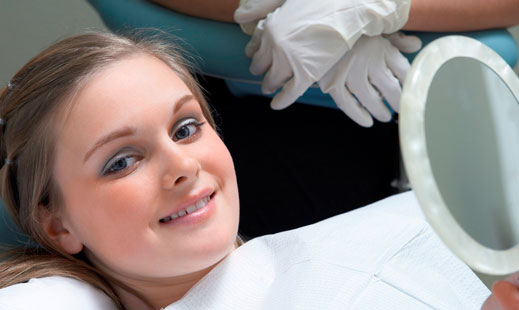 Quality Dental Care for Chico, California
The Dental Office of H. LeRoy Thomas has been in business for over 10 years, and began by serving the Monterey area and later moved to Chico, California. We provide services for family dentistry, restorative, cosmetic, and preventative services, which has proven to be rewarding for our dental office.
H. LeRoy Thomas, D.D.S. started his dental career with a knack for working with his hands by having a mechanical background in construction. He is able to visualize how things can be done before he begins a project. With ease, he can perform many variations of cosmetic and implant dentistry for any patient.
Our office philosophy
on patient care
For dentist and staff alike, staying in touch with customers and making their experiences as easy as possible is most important. Whether it's a simple cleaning, a significant restoration, or an untimely dental emergency, our office can help.
Contact us today for any questions or to make an appointment.
Services We Provide
Ceramic Crowns
Crowns
Dental Implants
Dentures
Extractions
Root Canals