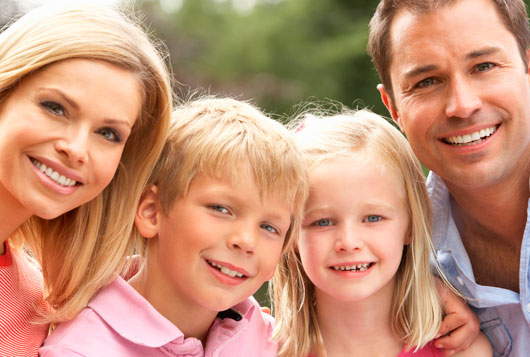 Family Dentistry
The Dental Office of H. LeRoy Thomas is an ideal fit for active families.
We welcome patients of all sizes, shapes and ages. We offer services that cover virtually all phases and stages of dentistry, allowing you to manage the dental health of your entire family under the umbrella of a single professional. If you have children, you want to avoid subjecting them to uncomfortable dental procedures.
Dr. Thomas focuses on
GENTLE DENTISTRY techniques
You can relax knowing that our staff will do everything possible to provide the most calm and comfortable experience possible. Relationships are important, especially with the Health Care Professionals you entrust to care for you family. We truly love getting to know our patients, their children and, eventually, their children's children. We don't want you to ever have to go somewhere else to receive dental care.
We want to make things easier
Managing the needs of a family today is more demanding than ever. Juggling the schedules and needs of spouses and children can stretch even the most resourceful people to the limit of their time.
For your family,
our office provides:
Convenient Scheduling
Payment Plans
Appointment Reminders